Christmas was rather quiet.  Christmas Eve was just Sofia, Mom, Dad, and the dogs.  It was nice though.  Christmas day we went to Great Uncle Bill's house so Sofia could meet her second cousins.
Lately Sofia has become upset easily if anyone holds her besides Mom or Dad.  This is obviously a concern seeing as how she is about to start day care in a couple weeks.  Dad will be taking her by the daycare a couple times this week so she can become more accustomed to the care providers there.  We don't want her freaking out her first day when she realizes Mom and Dad aren't within eye shot.  The following week she will start half days at daycare, then Angie's mom will pick her up and take care of her in the afternoons.  We are hoping this will help ease this transition.  Of course the day care people tell us she'll be fine and it is always the parents that freak out.  I hope that is the case, because we are certainly freaking out!
Enjoy more Christmas photos below.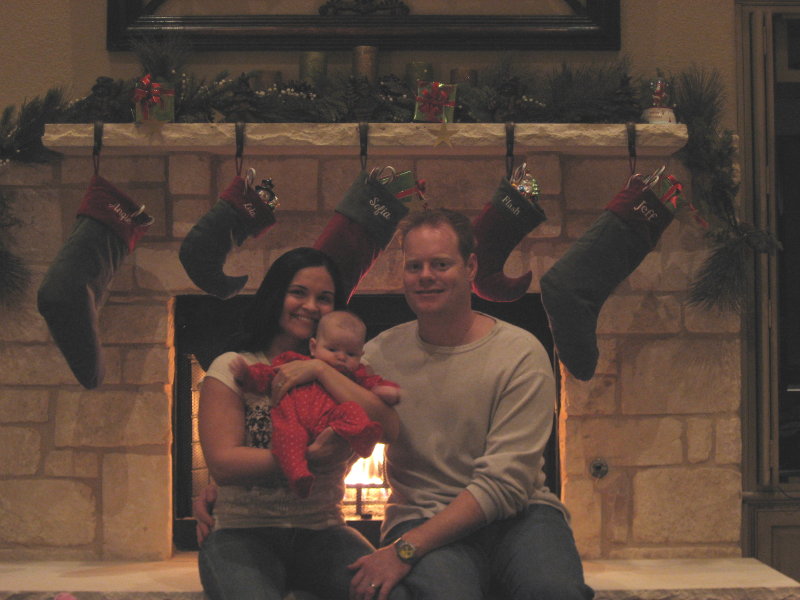 Christmas Eve at home by the fireplace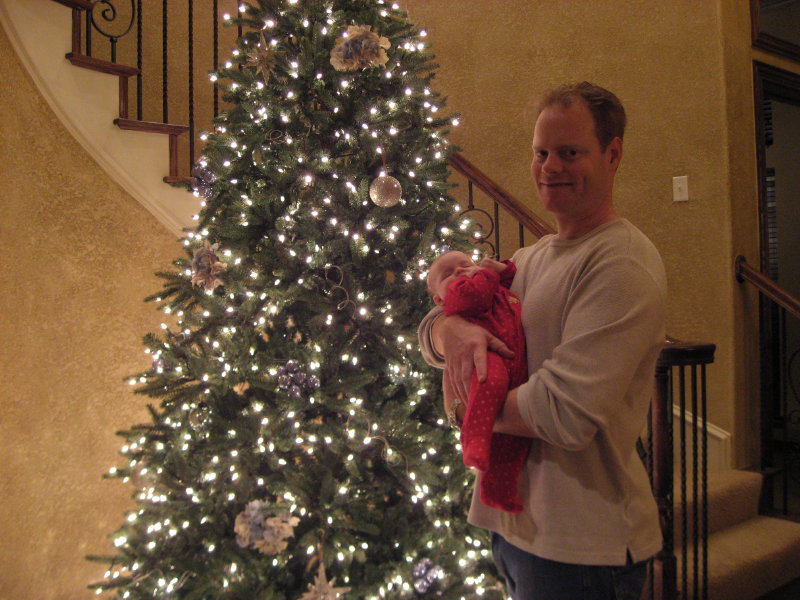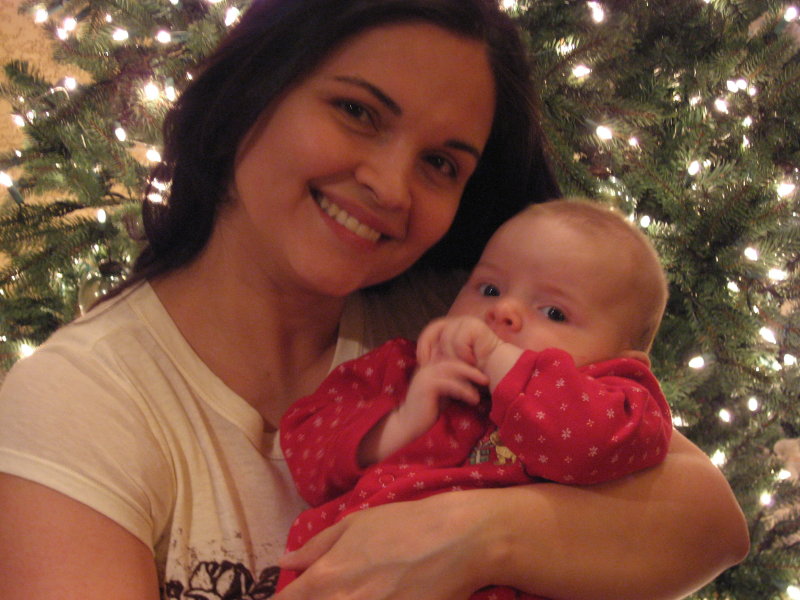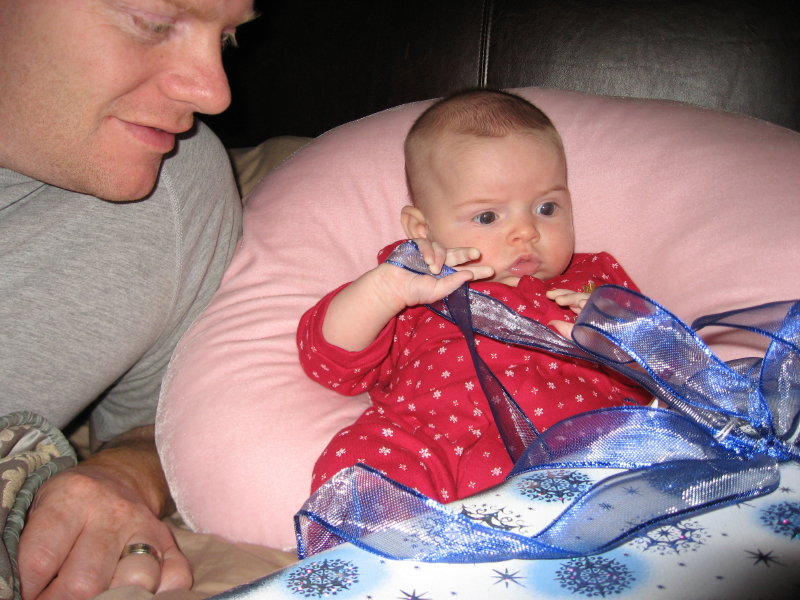 Opening presents is fun!!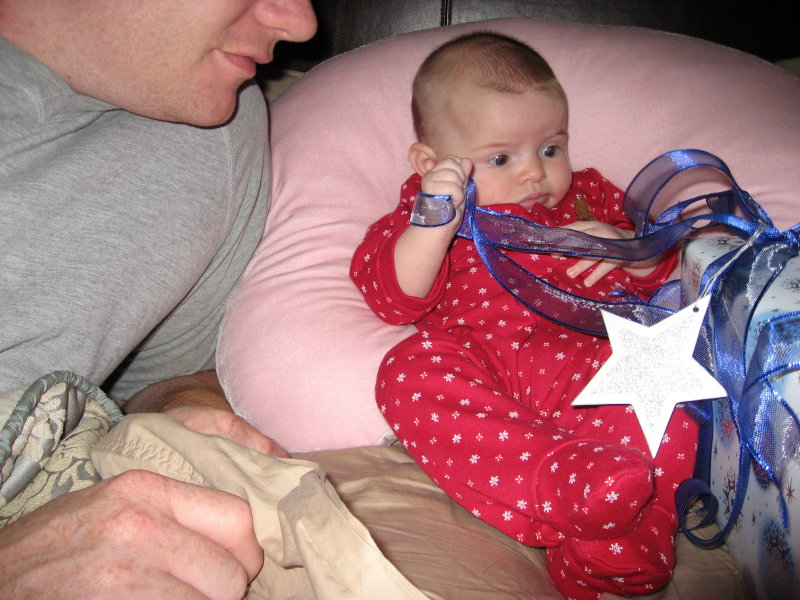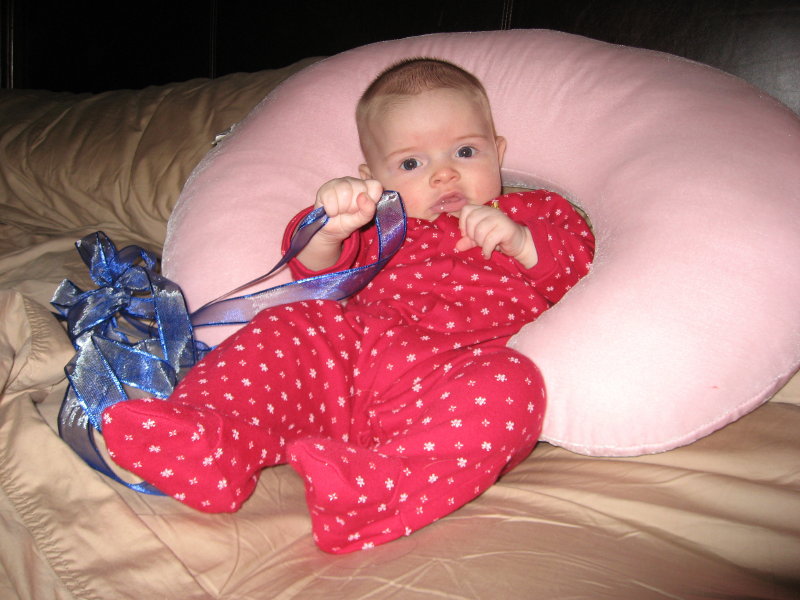 Maybe I'll just eat the bow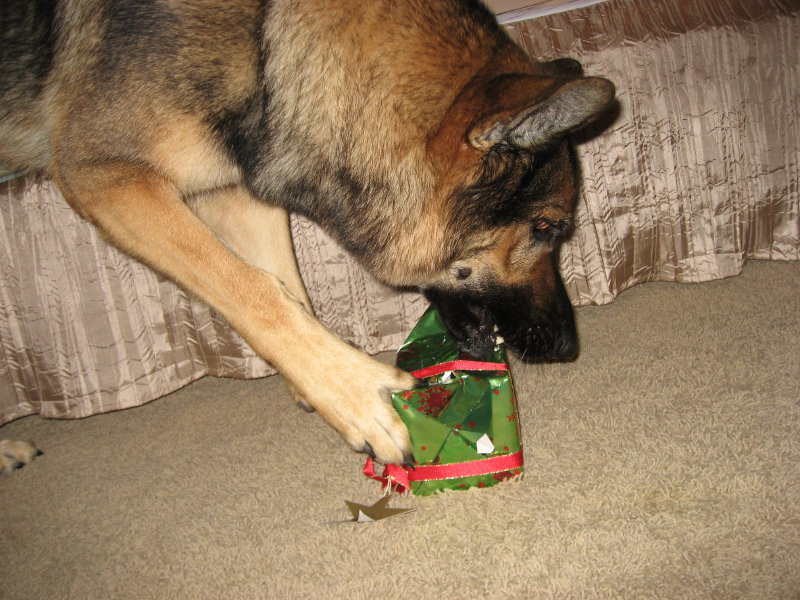 Flash opening his present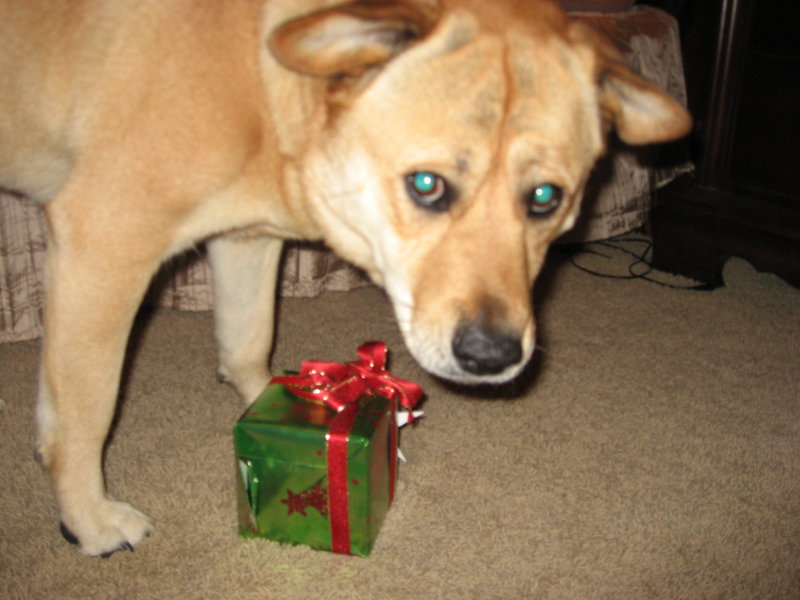 Lola trying to figure out what we want her to do with the pretty box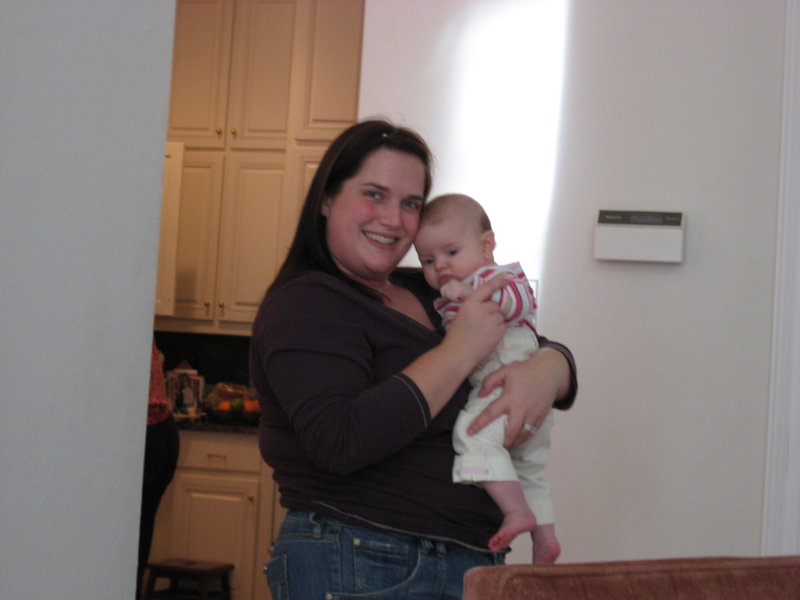 Sofia and 2nd cousin Melissa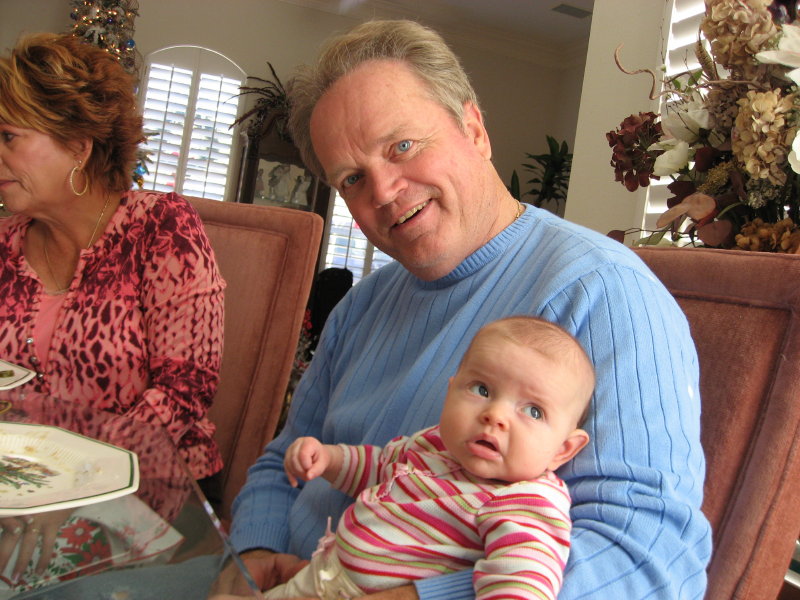 With my Great Uncle Bill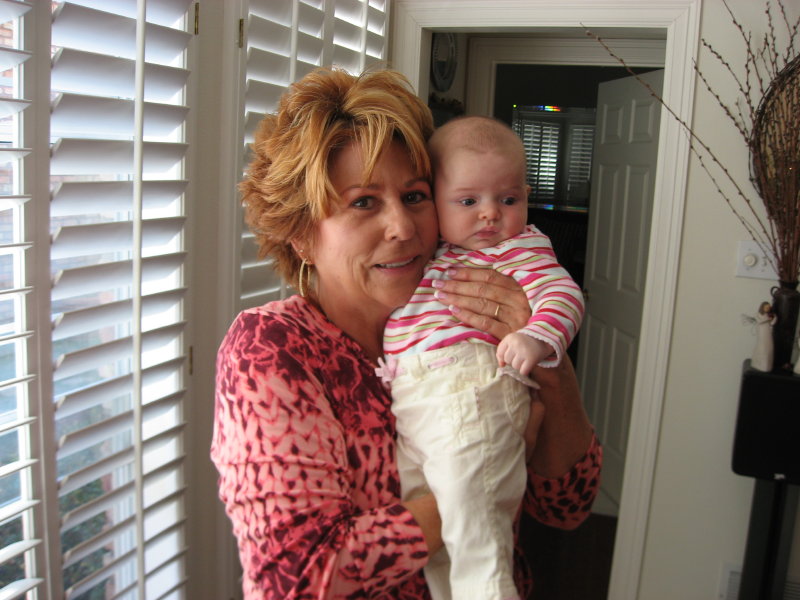 With Great Aunt Qurisha