This past weekend Sofia and her brave parents took a plane trip to NYC to see her step Uncle Bobby get married. The plane ride was rather brutal as expected. For some reason Sofia did not particularly enjoy the build up and drop in pressure associated with taking off and landing. We were those parents with a screaming baby. Other than that she did okay. Slept a lot on the way there, not so much on the way back. We found changing a diaper on a plane both challenging and exciting. We chose to just do this in our seats as opposed to the claustrophobic bathroom.
Angie's mother (Nelcy) accompanied us so we could attend the wedding. Having a baby wake up crying in a hotel room at 7AM makes for crabby next door neighbors. Lucky for us, Jason and his girlfriend were in the room next to us. I feel sorry for the people on the other side.
Family who met Sofia for the first time oohh'd and aahh'd over how beautiful she was which we always love to hear! The wedding was wonderful and we congratulate Bobby and Laura Horne on a wedding very well done! We also want to thank Nelcy for coming with us and taking care of Sofia while we attended the wedding. She did a wonderful job with her.
I've discovered how to make the pictures below into actual links so you can now click on them and enlarge. ENJOY!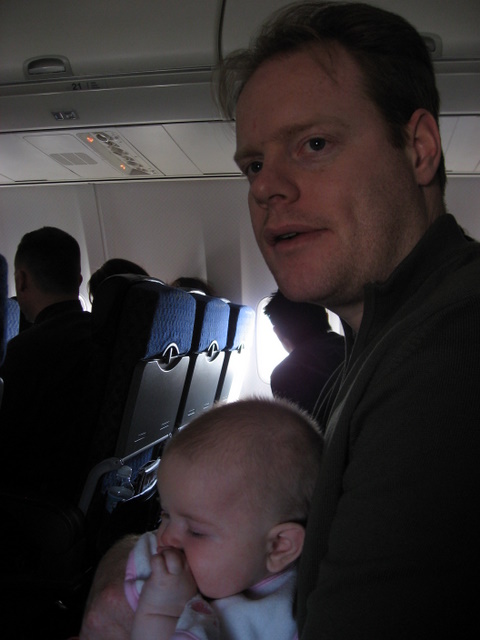 Dad knows this isn't going to be fun….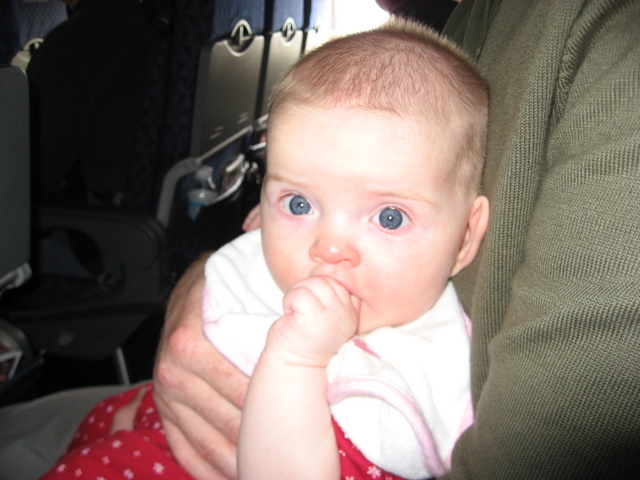 Hi, I have blue eyes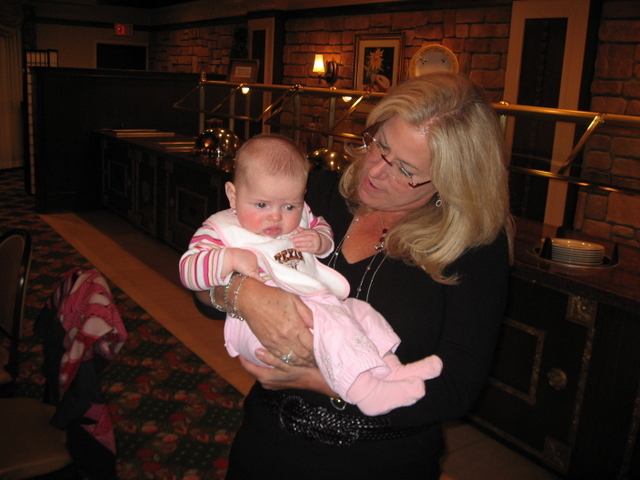 Meeting my Great Aunt Jill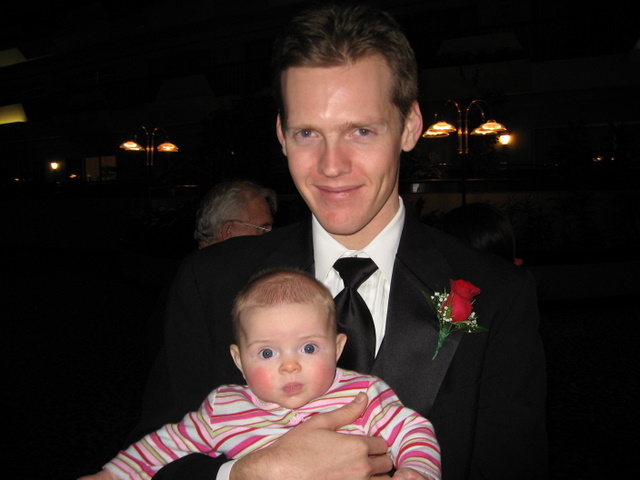 Sofia and Uncle Jason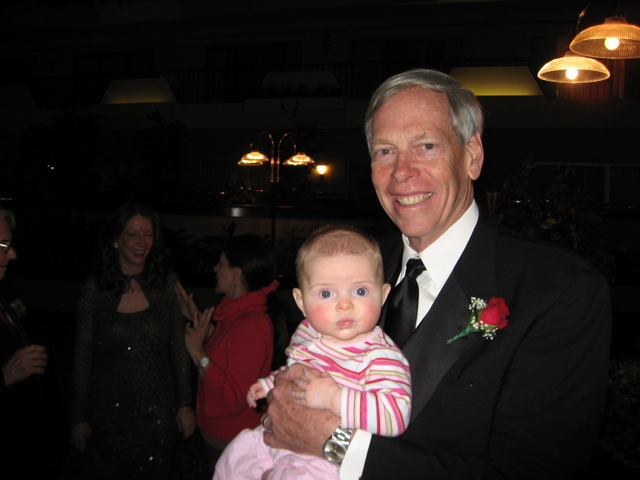 Sofia with Grandpa Gordon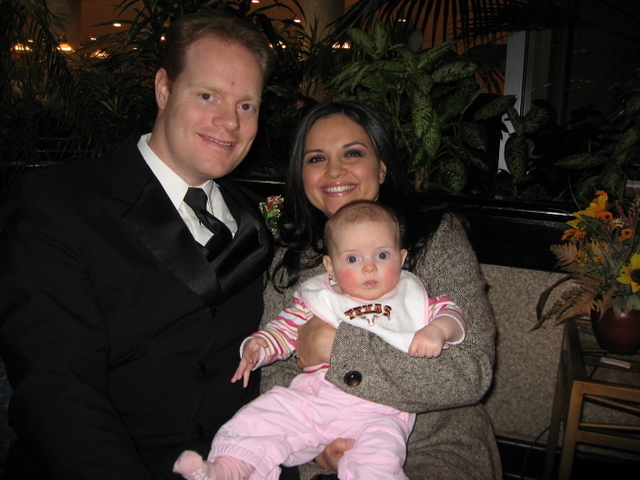 I suspect Mom and Dad are going somewhere. They look nice.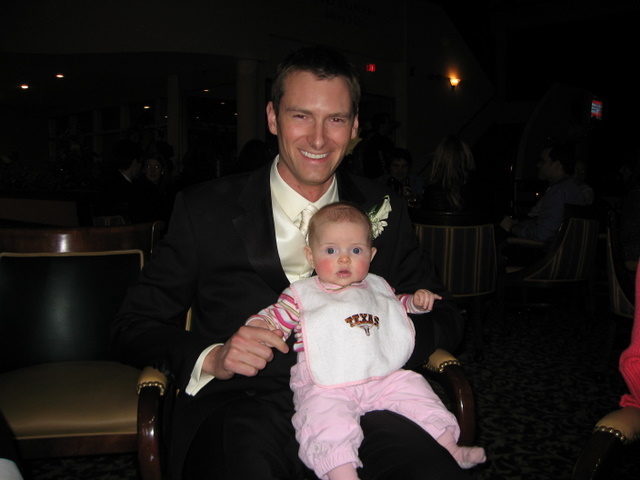 Sofia and Uncle Bobby (the groom)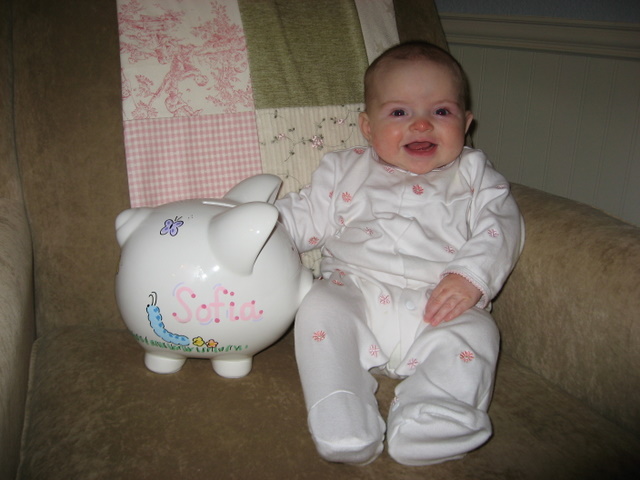 Back at home with my piggy bank