Angie and I moved Sofia out of daycare because we weren't quite prepared for the stress of leaving her with strangers all day that had no real emotional attachment to her.  We did it for a week and couldn't take much more.  We approached the Fosters (friends that live very nearby).  Janee Foster has agreed to watch Sofia for us during the day.  Angie and I are very happy with this situation as Janee has two girls of her own that Sofia gets to play with.  Sofia seems very happy with the situation also.
This week Uncle Jason met Sofia for the first time.  She warmed right up to him and we think he likes her also.  Jason has been in Japan for the past couple years.  Check out the pics below.
Next week we take Sofia on her first airplane trip to NYC.  We are going to see my stepbrother get married.  While we are looking forward to the trip, there is the fear of having a screaming baby on a 4 hour plane ride.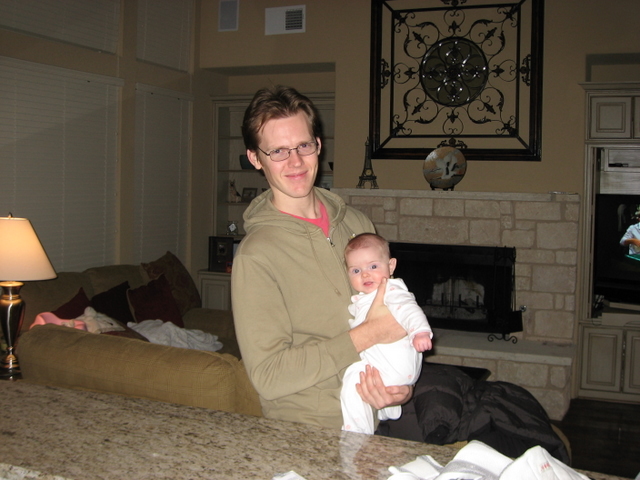 Smiling for Uncle Jason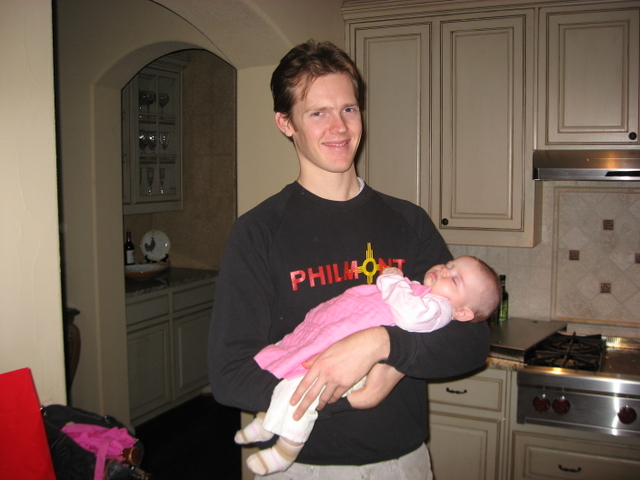 Sleeping for Uncle Jason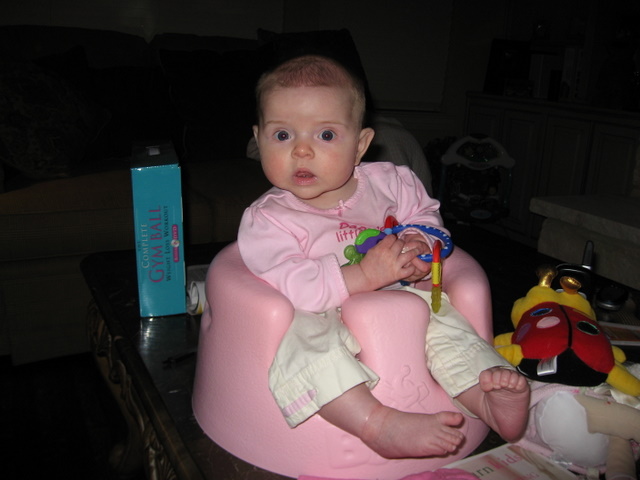 My new bumba
Party Time!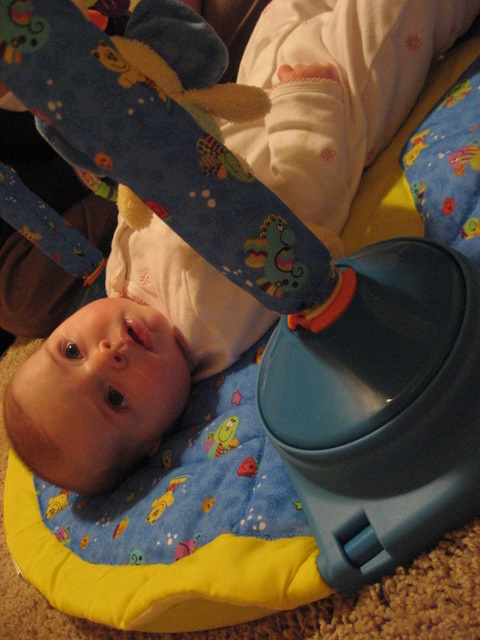 Play Time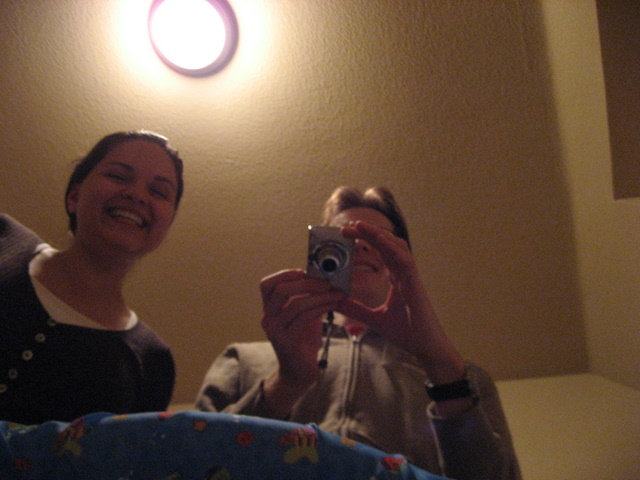 Sofia's perspective