Wow!  Sofia turned 5 months last weekend.  Our lives as parents has been turned upside down and now life seems to move at hyper speed.  I remember when there used to be times I'd be sitting around wondering what to do with myself.  Those times are long gone.  Now we have beautiful Sofia in our lives.  We love her more than anything in the world but she demands attention at all times which we dare not deny her.
Grey Sargent came to visit this weekend.  He is 9 months old and already walking.  Check the pics below…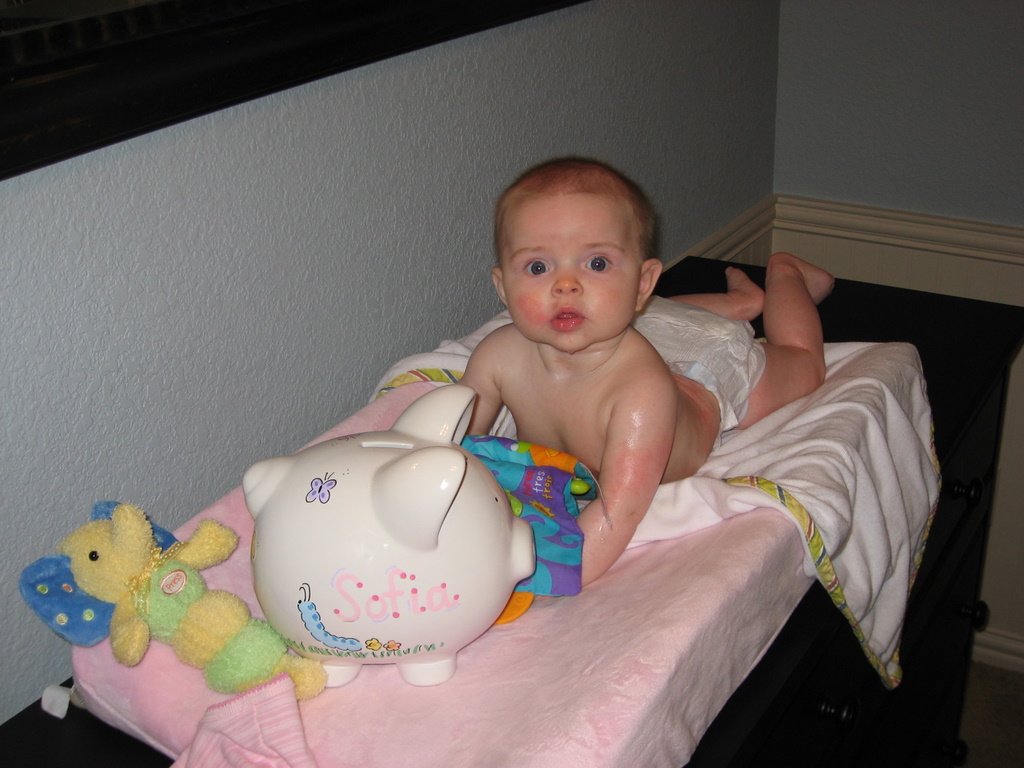 Play time after my bath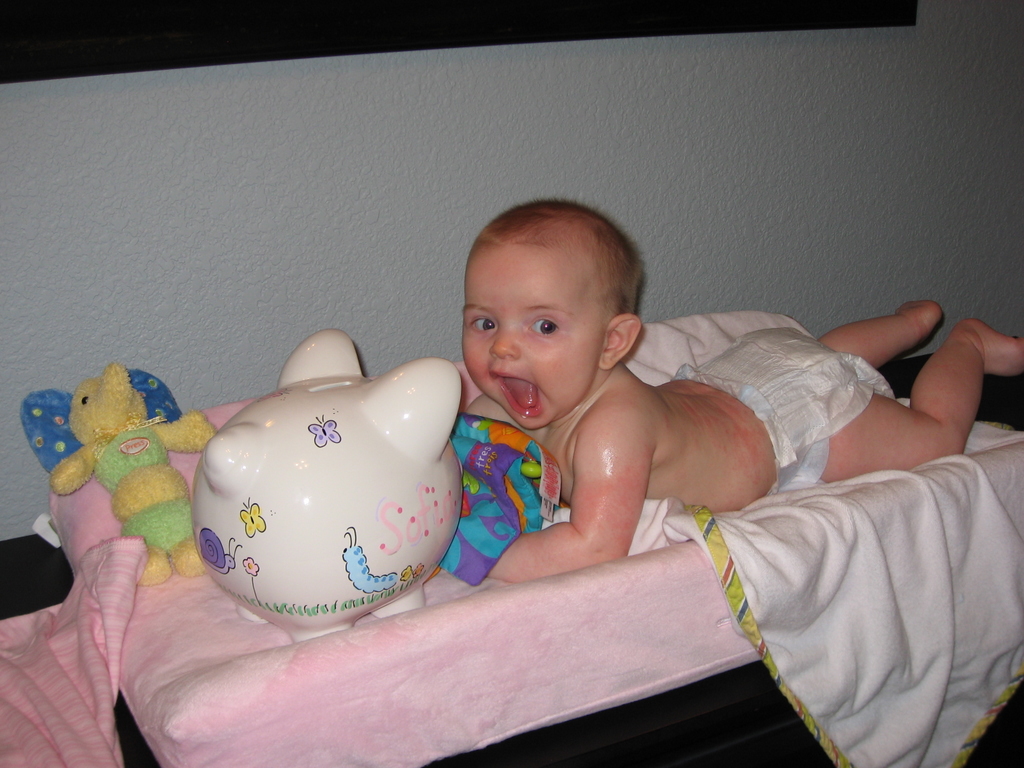 Shreiking fun!!!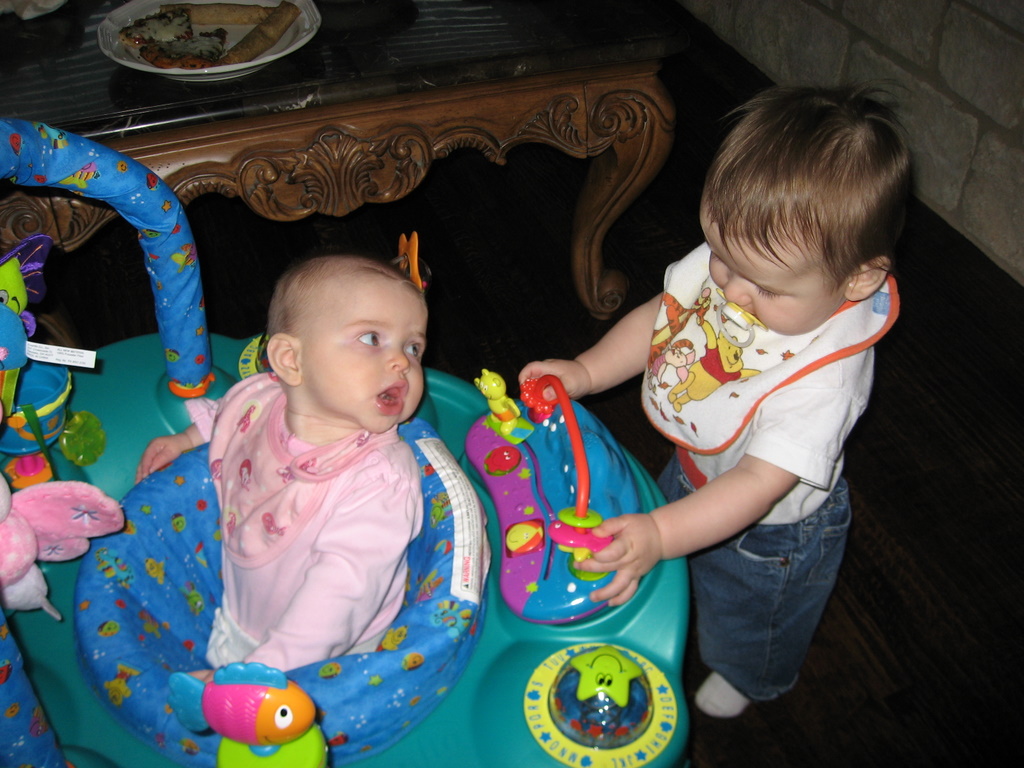 what is this kid doing in my stuff?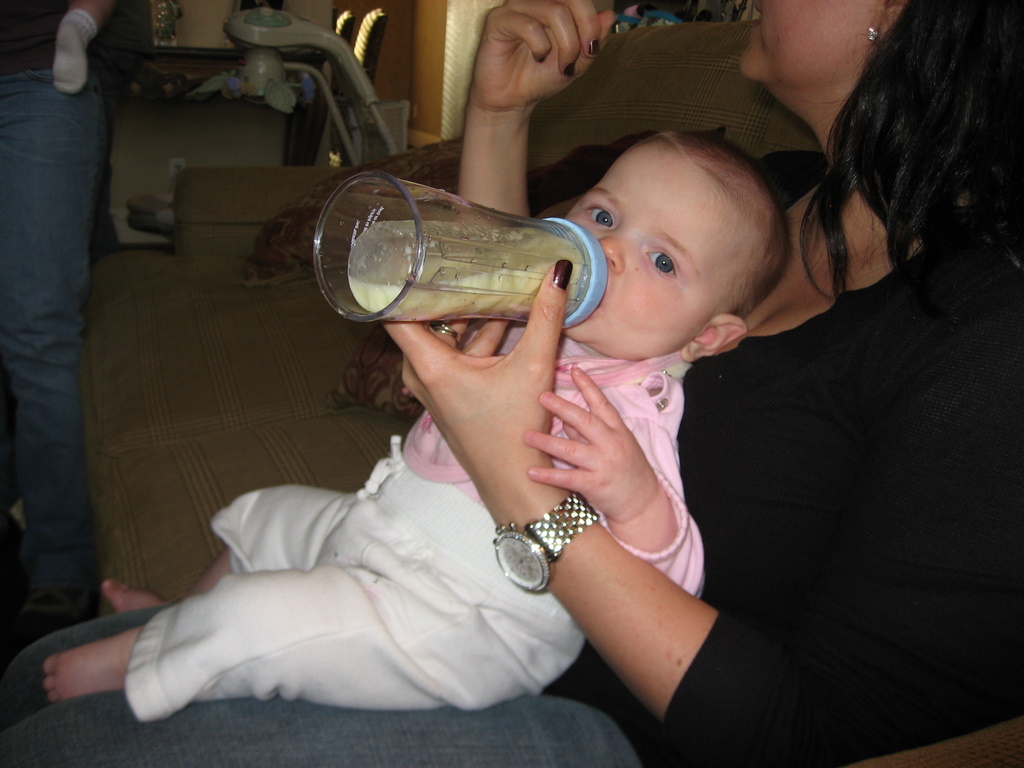 Yummy