October 19, 2008
Josh has slept through the night 3 times in a row now.  8PM until 7:30AM.  This is HUGE for mommy and daddy!!!  Below are some recent pictures, Josh turns 4 months next week – unbelievable.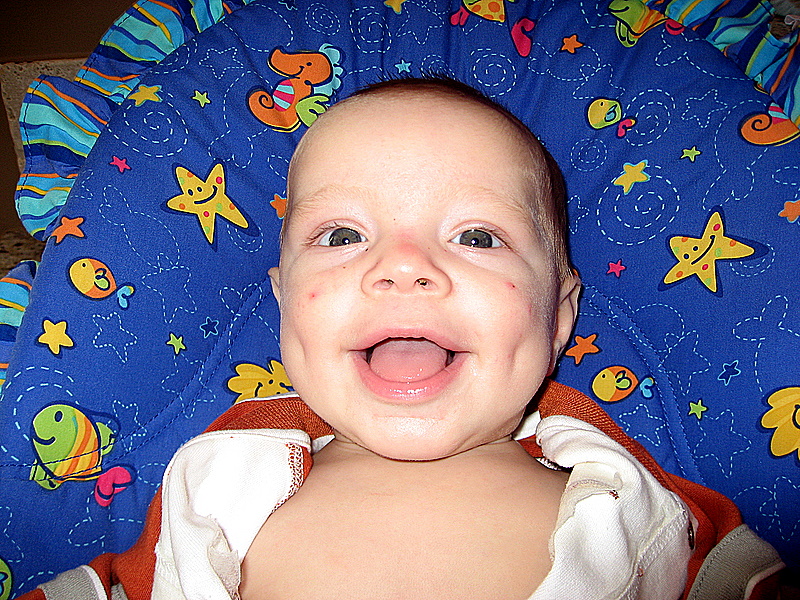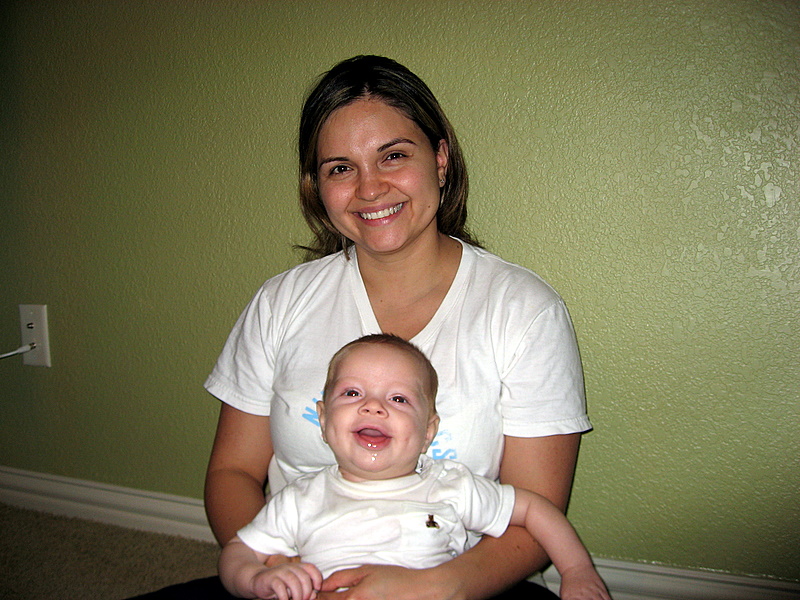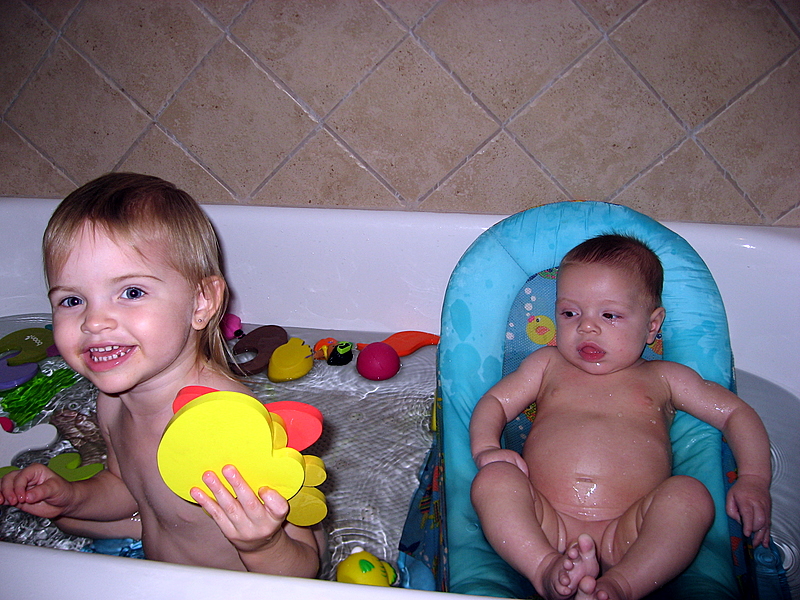 Notice how Josh positioned his foot just right for this picture!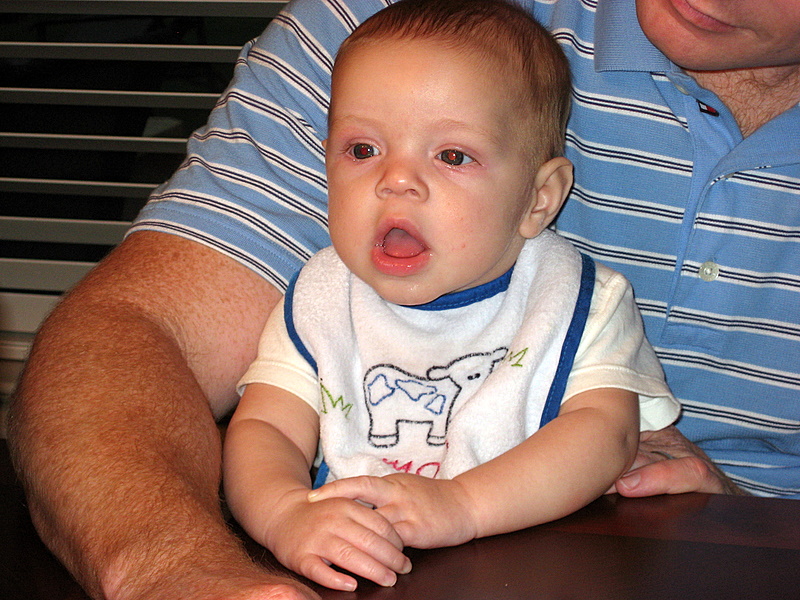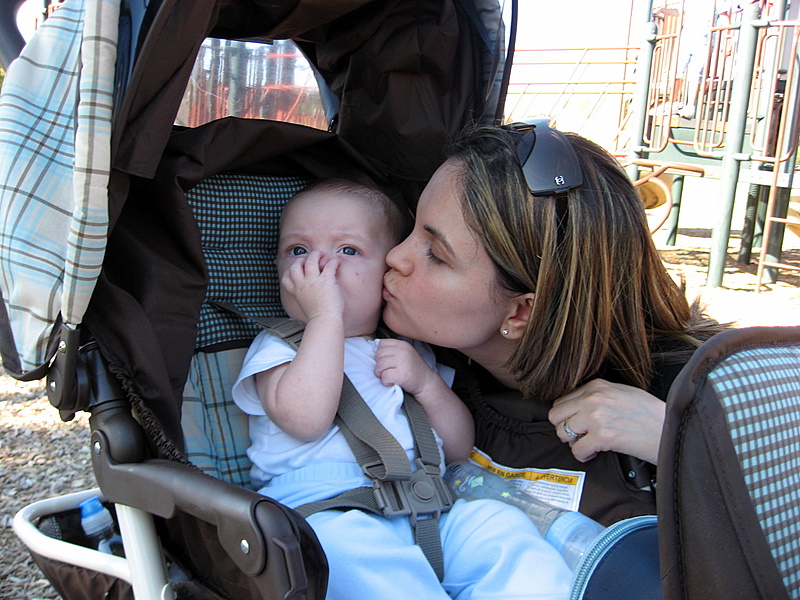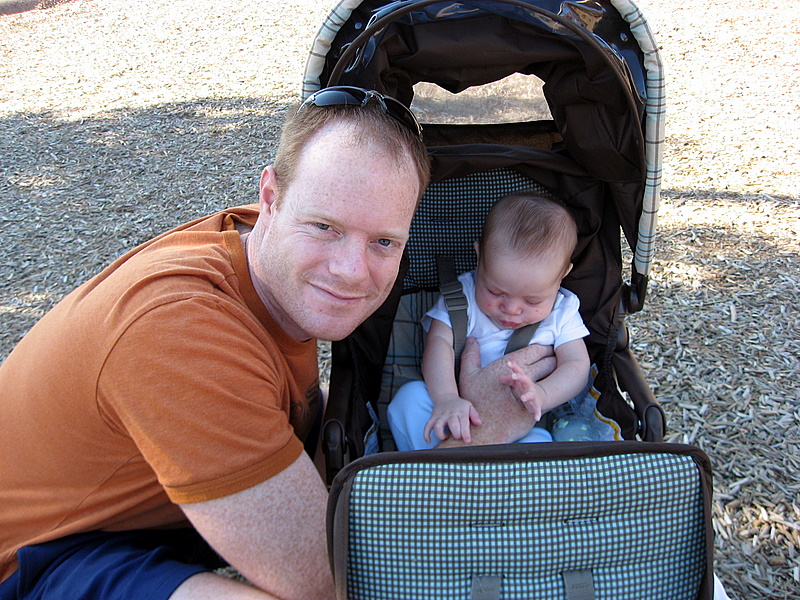 It's official – Josh has more hair than Daddy!!!