Sofia requested some close up shots so we felt obligated to oblige her.  See below.
Mom returns to work next Monday.  Dad will be taking two weeks off to be with Sofia until the end of the year.  Grandma Dettmann will then take care of Sofia for the first week of the new year.  After that she will be in day care which is just a couple blocks from both Angie and I at work.  We have mixed feeling about her being in daycare.  The good things are exposure to new things and a structured schedule.  It is also nice that Angie and I can drop in whenever we get a break from work to go spend time with her.  Bad things are the unknowns about daycare, not being able to attend to her every time she cries, and the parental guilt associated with not being near her for every minute of every day.  We both know it is going to be very hard to leave her the first day we have to drop her off.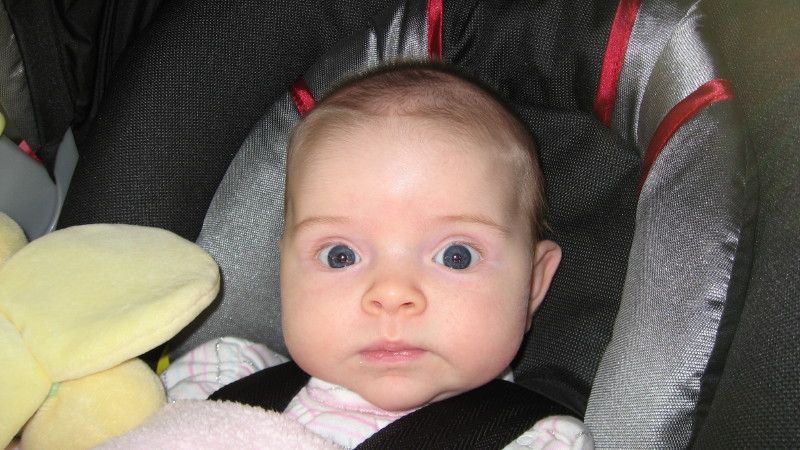 Riding in the car and surprised by the camera!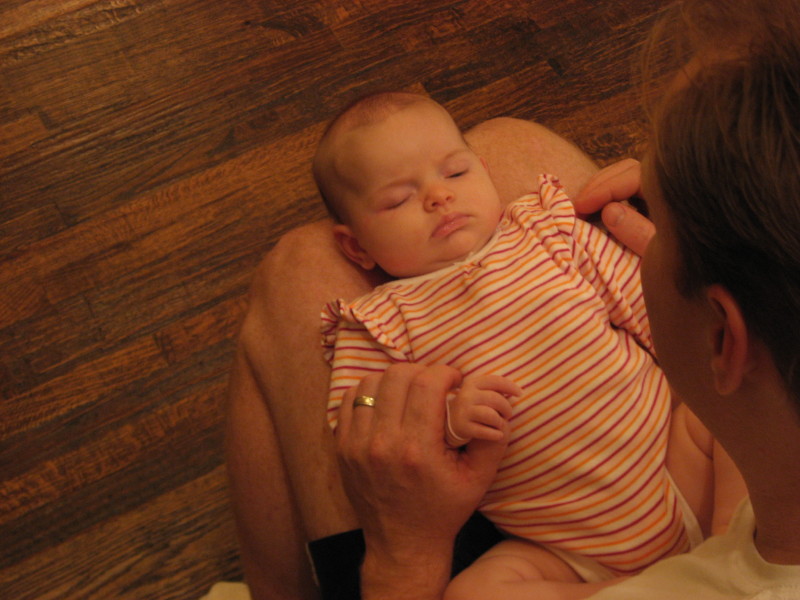 Sleeping on Dad's lap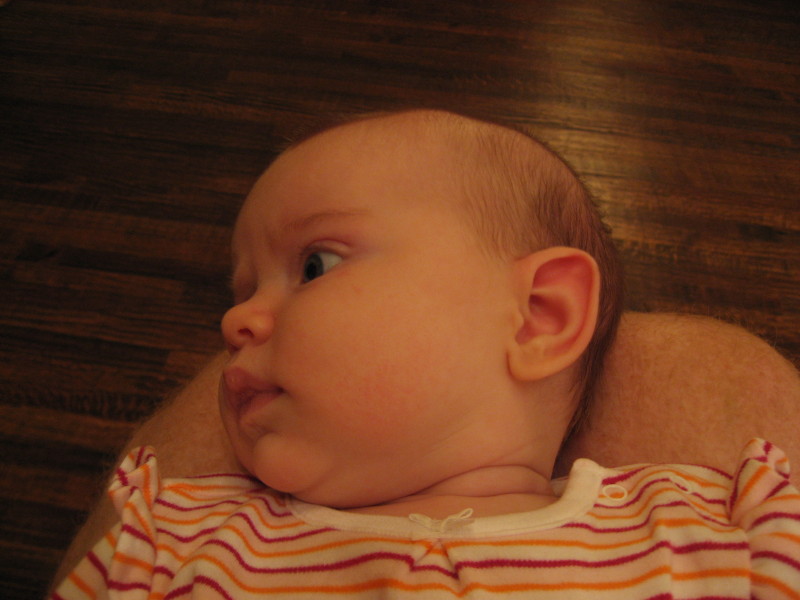 Check out my profile!  I'm so cute.