Nothing new to report other than Sofia seems bigger on a daily basis.   It amazes me how much she has grown to date.   I know Angie does everything she can to keep up with what seems like a constant need to nurse.
We took some of our first pictures with the dogs around.   They did very well and have adjusted nicely.   It will be interesting to see how Sofia reacts to them once she really notices they are around.   Right now her concentration is centered around looking at us and making faces or starring at the ceiling.   We like to think that our faces are more interesting but sometimes the ceiling wins.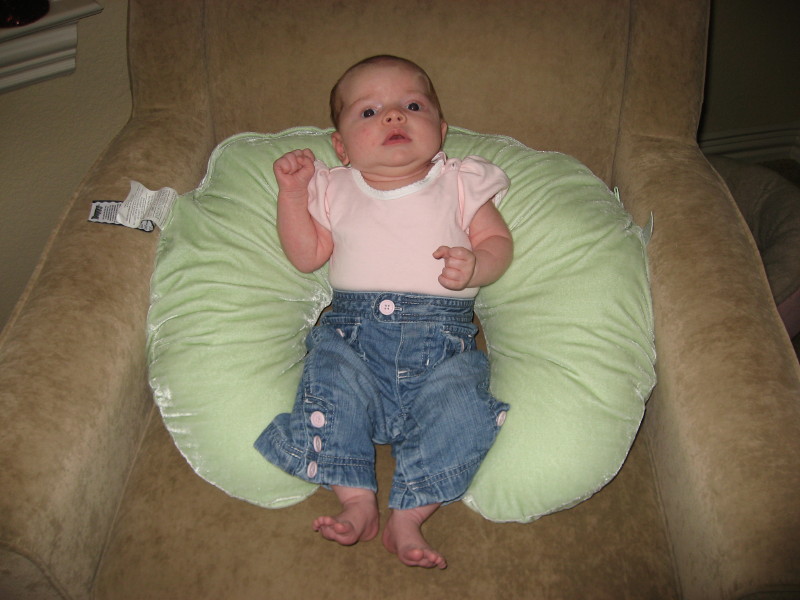 Check out my sweet jeans!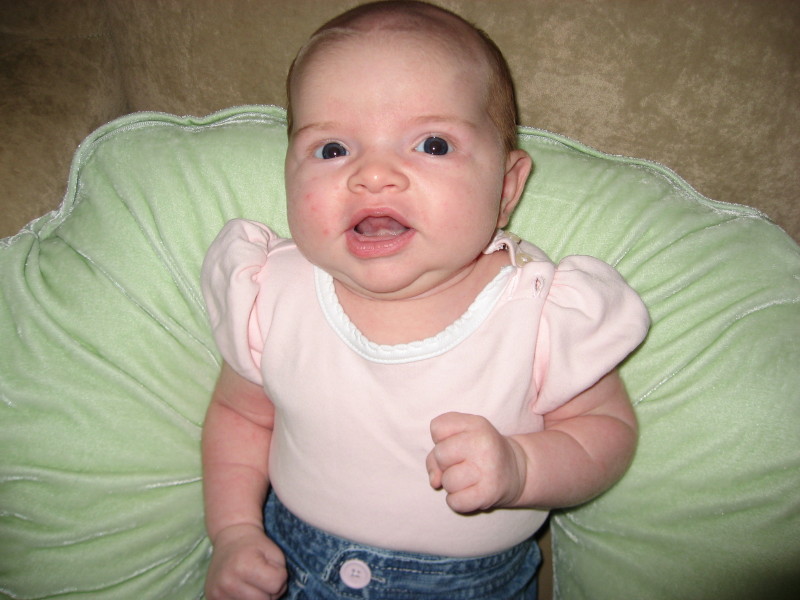 Happy girl!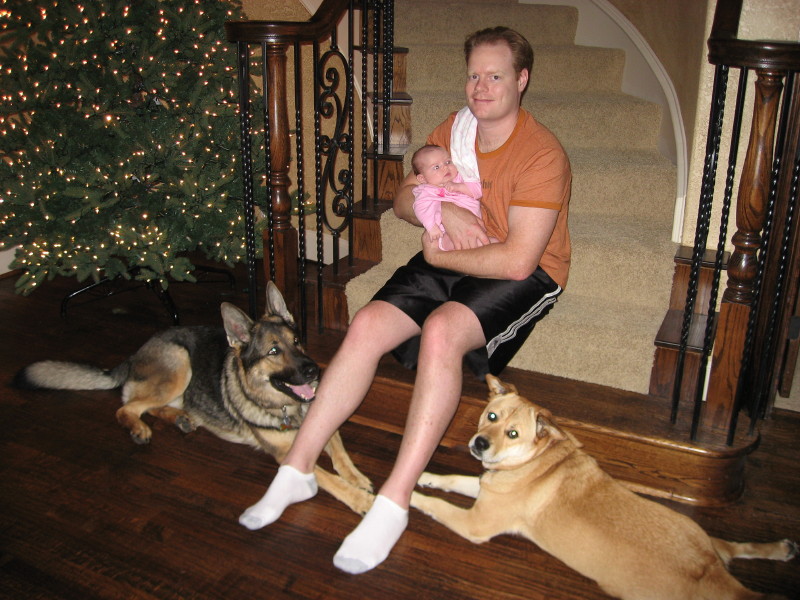 Yes, that is a Christmas tree put up at the beginning of November.  I can't breastfeed so have to find other ways to be useful.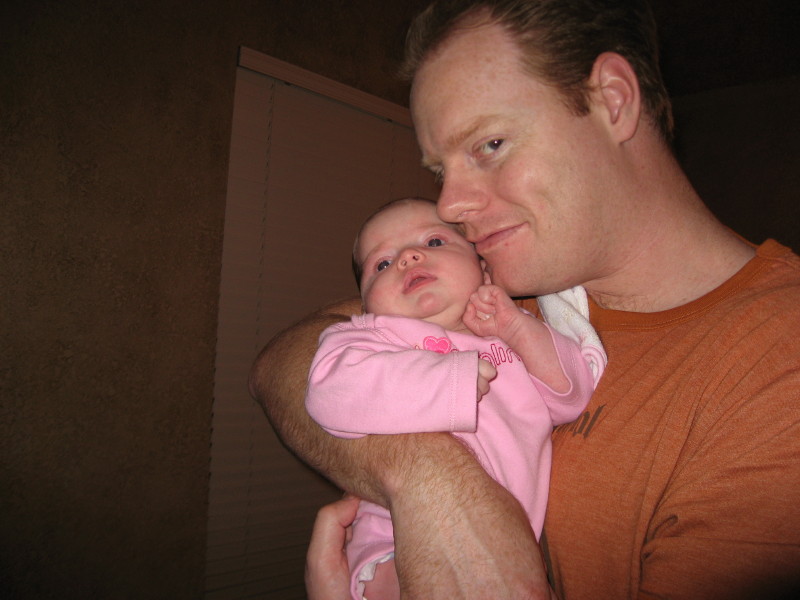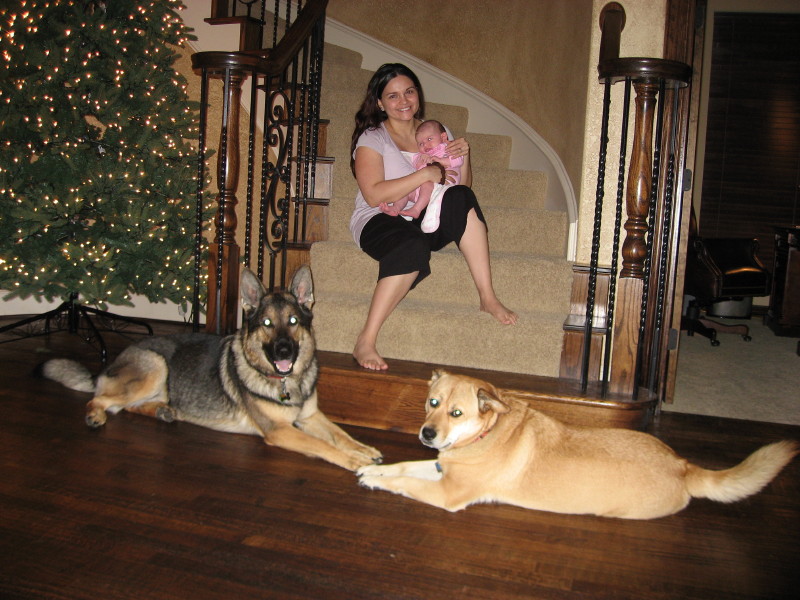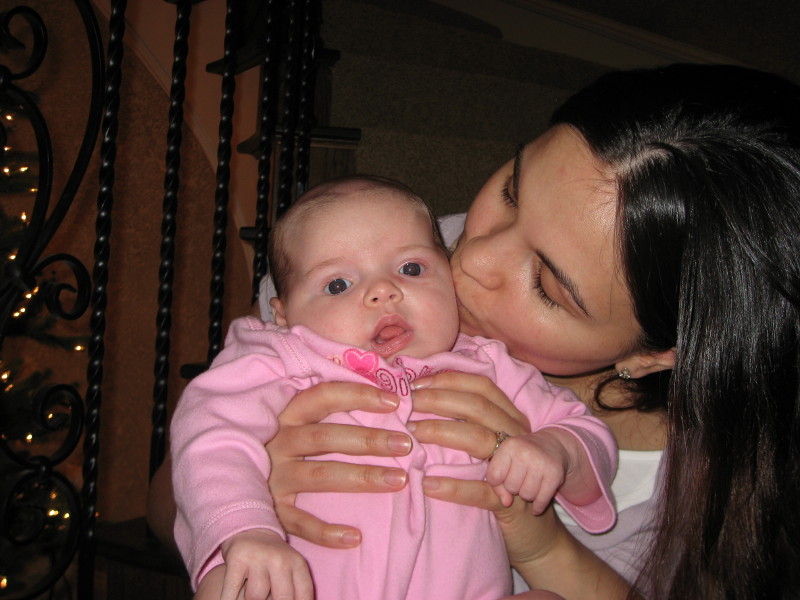 I love Mommy's kisses