Sofia has made the leap into size 2 diapers!   How exciting you say?   That's right, our girl is growing up so fast.   For Sofia size 2 diapers means she has that much more space to fill with poop which makes changing her that much more fun.
Below are the first "professional" pictures we've had taken of Sofia.   We had some birth announcements made so if you'd like one to put on display at your home then email me or leave a comment.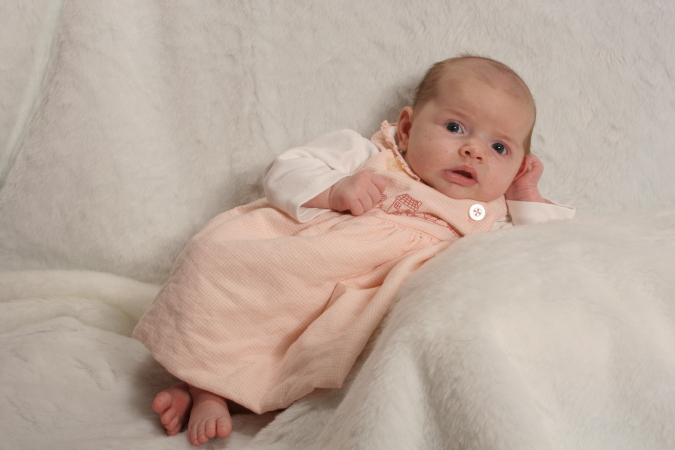 This was the 1 second I wasn't being fussy about this.  Good thing the camera lady took the shot!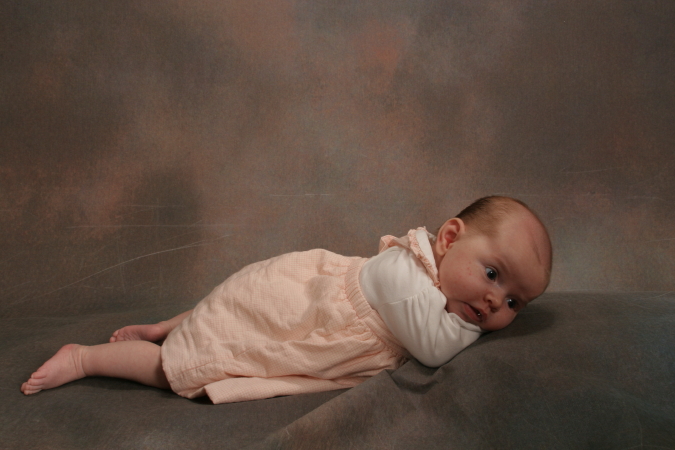 This is so comfortable.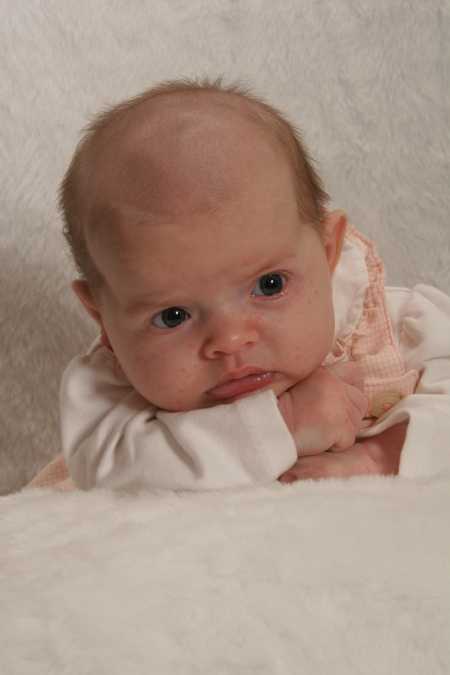 Seriously, this isn't fun mom and dad.