Sofia got her first real bath tonight in her baby tub.   She complained loudly all the way through it.   Needless to say it was not a stress free experience for baby or her parents.   We pray she learns to enjoy bathing.   Below are a couple more pictures.   Angie had Sofia in the outfit shown below when I came home from work today.   I think it is a cross between a onesie, puffy shouldered blouse, and ninja outfit.   Somehow all that = adorable in Daddy's mind.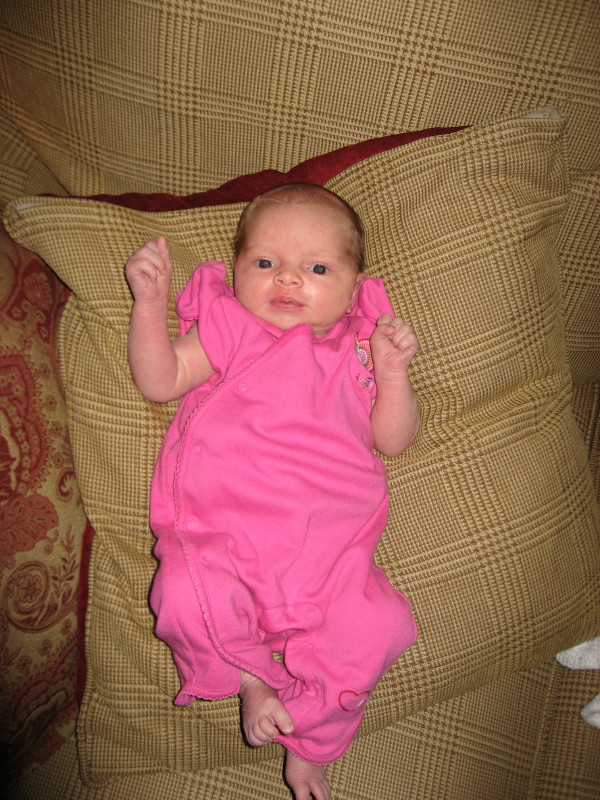 Look at my sweet pink ninja outfit.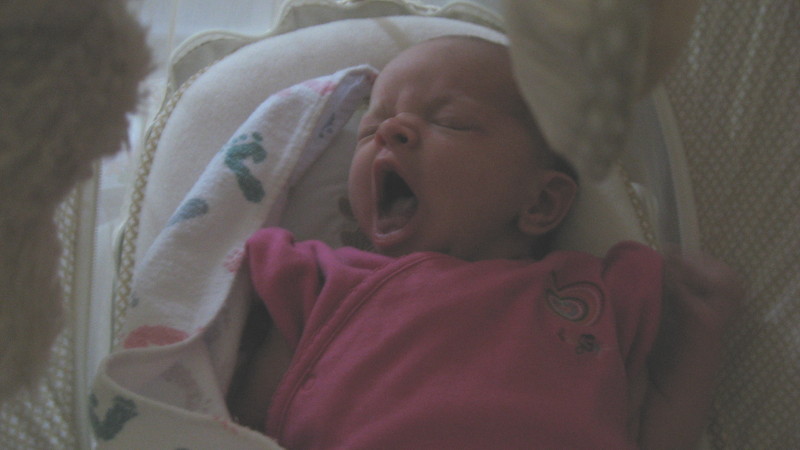 YAWN!!!!, that was a good nap.